Two-Day Painting Workshop with Beau Wild
09/14/2023 10:30 AM - 09/15/2023 03:30 PM ET
Category
Adult Art (Tuition)
Admission
$300.00 - OMAM Member Price
$335.00 - Non-Member Price
Location
OMAM Classroom (78 E. Granada Blvd)

Description
"Visual Drama: Abstracting from Nature"
Thursday & Friday, September 14 & 15: 10:30am - 3:30pm
Mother Nature creates great designs. As artists, it is frequently our ultimate inspiration. Nature's beauty can take our breath away and will give us a sense of calmness, of gratitude, of joy and creativity. We will take a moment during the two-day workshop to walk into the Museum's gardens to find our own inspirations.
"In every walk with nature one receives far more than he seeks." –John Muir
This two-day workshop will focus on celebrating and recreating elements of nature's inspirations in a more personal and emotional approach to your art making. Each artist will create multiple images through guided exercises and leave with several finished small paintings on paper and canvas. Participants are responsible for their own lunch and art supplies; please see the list below.
This workshop welcomes artists of all levels. Registration closes when workshop is full.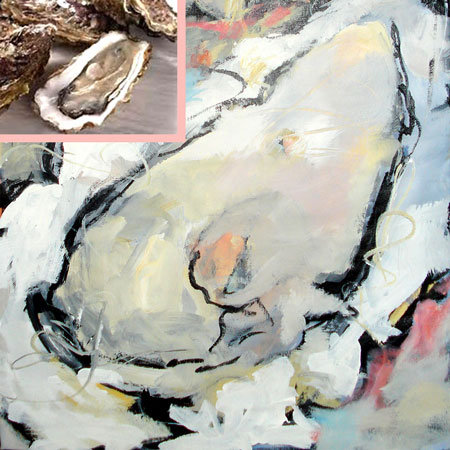 Workshop Objectives
To use nature as your inspiration in your personal art making
To create a variation of the same reference image in different palettes and techniques
To understand basic elements of design which enhances your personal message and voice
To complete several small paintings on paper and canvas
Supplies
acrylic paint tubes of white, black, yellow, red, and blue
a pad of watercolor paper (11 x 15 Strathmore, 140#)
six to ten 8 x 10 gallery wrapped canvases
small and large brushes
drawing pencil
scissors
masking tape
paper towels
plastic plate for a palette
water bucket
pre-cut mats and frames will be available for purchase.
About the Instructor: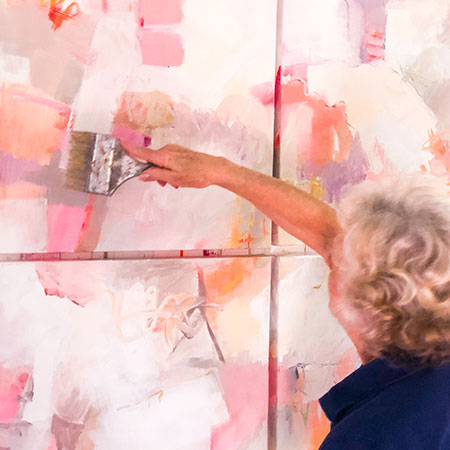 A native Floridian, Beau Wild was educated in occupational therapy at Tufts University and in painting at the School of The Museum of Fine Arts, both in Boston. Dual roles as therapist and painter spanned decades and each enhanced the success of the other. She returned to her childhood hometown of Daytona Beach in 1983 after 22 years in New England. Since then, Wild has shown her work in nationwide art festivals, competitions and museums including the Reece Museum, Tn, Museum of Florida Art, Florida Museum for Women Artists, Melbourne's Foosaner Art Museum, Ormond Memorial Art Museum, Leepa-Rattner Museum of Art, St. Petersburg College, Coral Springs Museum of Art, Museum of Arts & Sciences, Daytona Beach and Tampa's Museum of Science and Industry as well as in an international exhibition in Barry, Vale of Glamorgan, Wales, UK. Wild has won a variety of awards, including "Best In Show" in competitive exhibits and has participated in both solo and group exhibitions regionally and nationally. Today, Wild paints daily in her studio/gallery along Rose Bay in Port Orange, Florida..
Artist Statement:
As early as I can remember I was an observer, and now an eye witness... a "people watcher". Several questions intrigued me then and continue to intrigue me now – Why people do what they do? What motivates their actions and reactions? What make us all "tick"? Whether it is an elderly woman's feeling of isolation, the outsider's anxiety when courting a new friend, the unforgotten lives of those who have passed, these deeply emphatic connections are sensitive glimpses. Most recently, I am compelled to address some our our most pressing and often most contentious social and political problems within the topic of women's issues and climate change. Whether I create work in a non objective or figurative abstract format, these personal glimpses open a small window through which I can hopefully increase a clearer understanding of the issue and inspire change for the benefit of all of us .