Botanical Drawing in Colored Pencil 3-Part Series with Priscilla Humay
09/29/2023 12:00 PM - 10/13/2023 03:00 PM ET
Category
Adult Art (Tuition)
Admission
$90.00 - OMAM Member Price
$99.00 - Non-Member Price
Location
OMAM Classroom (78 E. Granada Blvd)

Description
Fridays, Sept. 29 - Oct. 13 | 12:00 - 3:00pm
This three-part botanical art class series instructed by Priscilla Humay will have emphasis on the aesthetics of natural objects, plants, and flowers. Botanical Art is the artistic representation of natural specimens that can be recognized in detail although not necessarily with scientific accuracy. Students will choose their own plants, flowers, fruits, vegetables, stems, or leaves as specimens and learn how to set up their specimen showing its best qualities and how to edit unnecessary parts of that specimen.
Through the use of the colored pencil medium on professional grade paper, students will work to achieve a near likeness of their specimen. The colored pencil medium has brilliant color, and can produce fine details. The instructor chose this medium because it is forgiving and can be lifted and reapplied. Mistakes can be rubbed away and colors can be layered vibrantly.
Individual guidance and continuous drawing instruction, as to correct color, proportions, flow, and tonal value will be given. Students will learn to draw from observation and to scale, practicing "Grisaille" for ground tones and using layers of color on top, pencil pressure techniques, and how to blend.
There will be instructive open critiques of which the class will be a part.
Students are responsible for supplies; please see list below.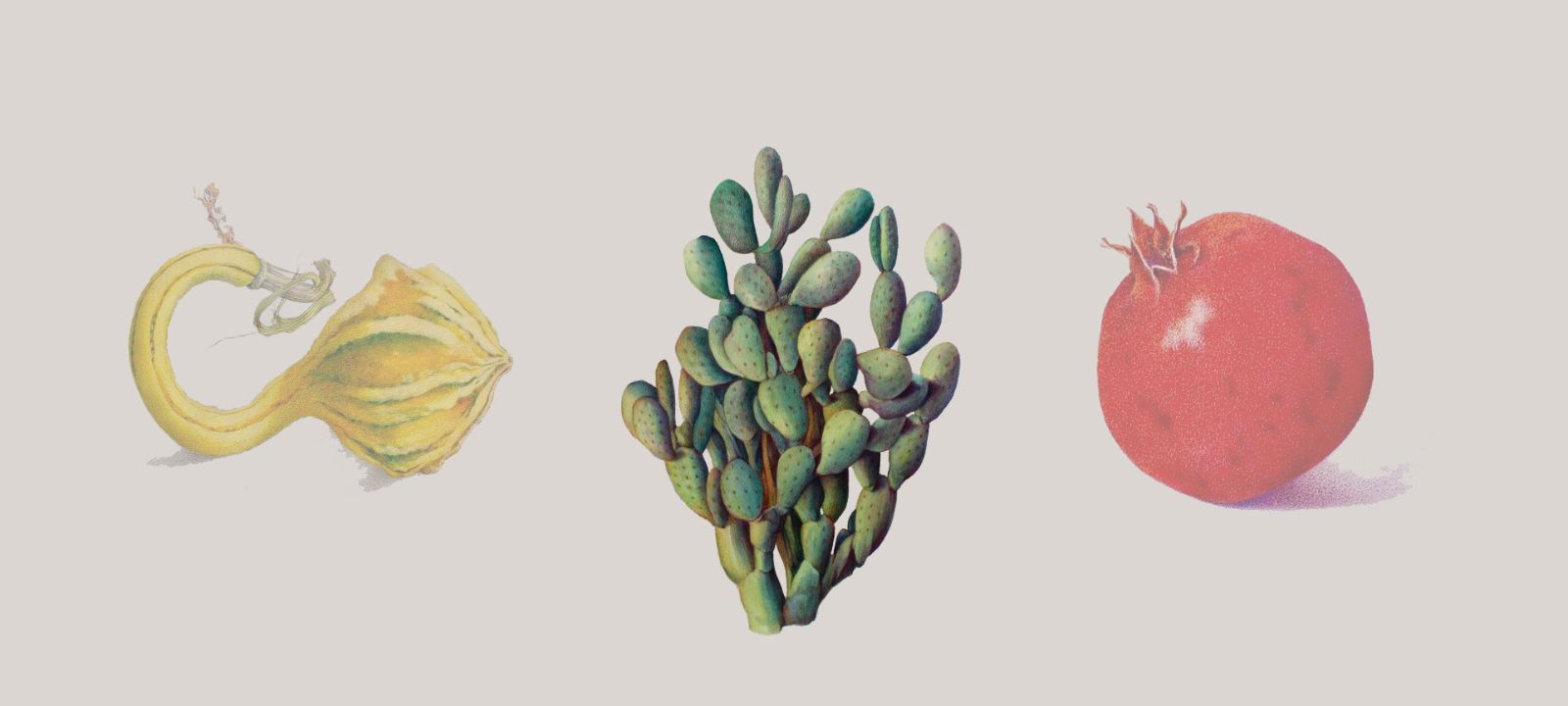 SUPPLY LIST:

Student's own specimen (section of plant, stem, flower, seed pods, vegetable, fruit, twig,). If specimen is delicate, cut last minute and keep damp or in container of water.

A box or platform on which to prop and put the specimen

White sheet of paper to put under specimen (8.5" x 11" size paper is available in the classroom)

Piece of smooth or tracing paper for under your wrist as you draw to protect from smudges

Drawing board to put under your drawing paper (11" x 15") and use as an easel

Paper Suggestions (buy a 22" x 30"sheet and cut into four 11" x 15" pieces):

Arches Hot Press Bright White Watercolor Paper 140lb

Fabriano Artistico Hot Press Extra White Watercolor Paper 140lb

Strathmore 500 Series Bristol Vellum

Stonehenge Bright White

Note: The instructor brings additional paper if needed.

Extra scrap paper for "trial and error"

Professional grade colored pencils in a good selection of colors (Suggested brands:

Prismacolor,

Faber Castell Polychromos,

Derwent Coloursoft,

Caran d'Ache Luminance)

Prismacolor (open stock at most stores): Black Grape, Black Raspberry, Dark Purple, Dark Sepia

Prismacolor Verithins in a good selection of colors

Eraser: kneadable, white plastic, or Factus Black 18

Hand-held pencil sharpener

Optional items:

Ruler: small clear plastic for measuring

Magnifying glass

Measuring divider

Soft inexpensive brush to dust off loose pigment or erasures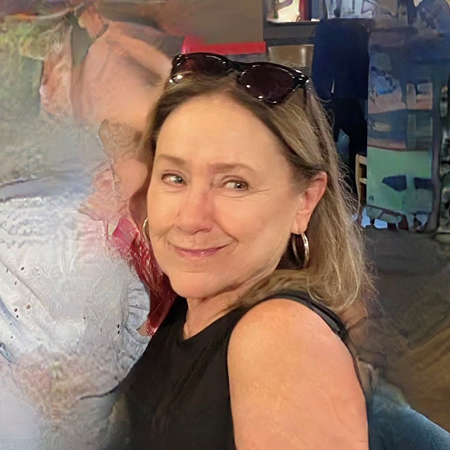 ---
About the Instructor
Priscilla exhibits nationally, is in private and corporate collections, and is featured in major publications. She is a Signature Member of the Colored Pencil Society of America and served on its National Governing Board. Priscilla was a co-director of ARC, Chicago art gallery. Through the U.S. Department of Interior National Park Service, she was awarded two Artist in Residencies at the Big Cypress National Preserve in Florida. She taught at the College of Lake County IL, Chicago Botanic Garden, and the Lady Bird Johnson Wildflower Center in Austin TX. Her BFA is from the School of the Art Institute of Chicago, MS from the Illinois Institute of Technology, and Post Graduate Study at Charles University, Prague, Czech Republic. In her own art, she loves to capture the essence of nature's beauty and enjoys sharing this through teaching.